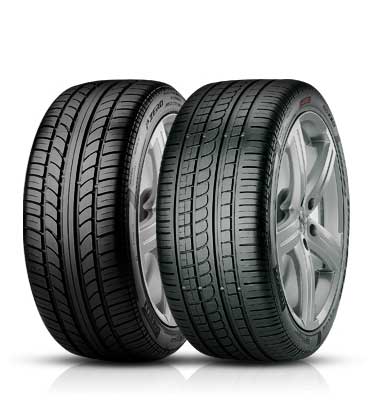 What is the minimum legal tread depth
The law requires car tyres to have a minimum tread depth of 1.6mm in a continuous band around the central three quarters of the tyre. To help you judge how much tread you have on your car tyres, manufacturers often mould tread bars at roughly 1.6mm.
How do I know the correct tyre size for my car
This information can be found in either the vehicle manufacturer's handbook or on the sidewall of your existing tyres. If you need help Britannia Tyres are happy to help - give us a call!
How can I check my tyres?
How to check your tyres: Your tyres are the only contact point between your vehicle and the road. They perform a crucial safety roll in acceleration, braking, steering and stopping. Tyres must be in good condition, free from bumps, cuts and bulges. They must be maintained at the correct pressure and have sufficient tread to enable you to stop safety most especially in poor weather and road conditions. The law states the absolute minimum tread depth is 1.6mm of tread across a continuous band of ¾ of the tyre width, around the entire circumference. Failure to comply could result in a fine of up to £2,500 & three penalty points per tyre.
Is a tread depth gauge a good idea?
Yes, we would recommend this too! In accordance with the tread depth manufacturers operating instructions, place the gauge into the main tread grooves at several places around the circumference of the tyre and across its width. If the gauge records a reading of less than 1.6mm in any location then as stated, the tyre may be illegal and you should get it replaced. It is worth mentioning here that safety is reduced as tread depth decreases, so we'd advise you to give consideration to replacing your tyres well before they reach the legal minimum.
How can I check my tyre pressure?
Like tread depths, tyre pressures should be checked at least once a month, or before long journeys, too. Your tyre pressures should be checked against the vehicle manufacturer's recommended level which can be found in the vehicle handbook and on a plate which is often located inside the fuel filler cap or on the driver's door sill. Some tips from us: Ensure a reliable and accurate gauge is used. Check the pressure when tyres are cold (i.e. when you have travelled less than two miles). If you are carrying a full load of passengers or luggage or will be towing a trailer or caravan, pressures should be increased in line with the vehicle manufacturer's recommendations. Make sure you use the correct pressure scale for the gauge being used (I.E. Bar, PSI of KPa). Check the pressure in all four tyres not forgetting the spare as well. When checking pressures, give the rest of the tyre a visual inspection. Remove any stones or other objects embedded in the tread. Look out for any bulges, lumps or cuts, as you would when checking the tread depths. After checking your pressures, be sure to replace the valve cap. If you are unsure on any aspect of tyre pressure or tyre condition, give us a call!
How do I check my brakes?
When checking your brakes, just look, listen and feel. Always inspect your brakes when they are cold and allow at least an hour after your journeys end. Firstly, check for wear by looking at your brake pads through the space in the hub or alloy between the wheel's spokes. If you can see the brake pad and it looks less than 3mm in depth, you may want to have your brake pads inspected or replaced. Some brake pads may have a visible wear marker for easy inspection, and some vehicles may require the removal of the wheel for inspection. Please note a thin layer of rust on the discs is not uncommon. If you hear high-pitched screeching sound when you apply your brakes, then you should have your brake pads inspected or replaced. If you experience a grinding or growling noise this may indicate your disc and calliper are rubbing together and your brake pads may be worn away completely. Seek expert help immediately! If your brakes are fading, becoming less responsive or if the pedal sinks, then this could be an indication of a brake fluid leak. If you experience a pulling to one side under braking, then there may be a problem with your brake fluid or uneven brake lining wear. A vibrating brake pedal (excluding when anti-lock brakes are engaged) could indicate you have uneven worn or warped discs which can be a consequence of heavy breaking for long periods such as towing.
How to check my lights?
This should be the easy one, so long as you can grab a friend or a relative to help out for a second. To make sure that all your lights are working, clean and bright, ask someone to have a look, as it only takes a moment. Please maintain appropriate social distancing during the current crisis if you do, though. If you do need to change a bulb, follow the manufacturers' handbook or ask one of our stores for help.
How do I check for fuel System & general leaks?
Please check your fuel cap is secure and inspect under the vehicle for any tell-tail fluid leaks which form beneath your car when parked. If you detect a leak it is usually best to consult an expert.
How do I check my windscreen and wipers?
Run your finger along the windscreen wiper blades to make sure they are not split and are secure. (Make sure you wash your hands thoroughly afterwards). Check washers to make sure they hit the screen and the wipers are generally functioning correctly. Keep an eye on your washer fluid too. It's a small component in the grand scheme of things, but it makes a huge difference!
How do I check engine oil and other fluids?
Your manufacturer handbook is the best place to start here, as it will tell you what to look for in terms of washer, oil and coolant levels. Alternatively, ask one of our stores for help.
How do I check my seatbelts?
This is a straightforward one and an obvious one to state, but make sure that the belts are staying firm when braking suddenly. You will certainly know if there is an issue here and you should call us ASAP if there is.
How do I check my car battery?
A lot of motorists worry about their battery going flat, but it shouldn't be a common issue to worry about. In simple terms, running the engine keeps your car battery toped up and healthy. Standing idle on your drive for long periods of time is likely to have a detrimental effect on the life of your battery. Where possible, take your vehicle out once a week for an essential journey. If this is not possible then you may need to acquire a battery charger and follow the instructions for keeping your battery charged, if your car is going to be out of action for a sustained period. Our stores are happy to offer a free battery check or advice over the phone during these extraordinary times.
Can I get my car interior sanitised?
Our Shield Purifier offers a solution to the problem of germs, bacteria, allergens, unpleasant odours and many other air contaminants that accumulate in a car.
How are we keeping key workers on the road during the Coronavirus crisis?
The first thing to say is that we're still open and we're here to help. We remain open in order to keep essential workers' vehicles roadworthy. Having an MOT remains the best way to detect any issues with your vehicle and they can still be booked with us, either on-line or by phone. In a message to all delivery drivers, supermarket workers, fuel station attendants, bank workers, teachers, refuse collectors, chemists, the fantastic NHS staff, the thousands of volunteers and ALL ESSENTIAL WORKERS…Your journeys are vital to us all. We thank you. Please know that we are always here to help in your motoring hour of need. But before picking up the phone, take note of the following helpful tips which should assist in keeping your vehicle roadworthy, all done from the sanctuary of home.
Why should I choose premium tyres?
There really is truth in the statement 'you get what you pay for'. When looking at Bridgestone, as an example, they invest over €750 million globally on research and development. Enhanced braking, better steering control and improved wet grip gives an all-round safer driving experience. Bridgestone work closely with vehicle manufacturers and are specified as original equipment in the widest range of makes and models. Fitting our tyres will ensure best compatibility and performance
Would you recommend an all-season tyre?
Yes, in a word! Many all-season products, such as the Bridgestone Weather Control A005 EVO, have been designed to deliver year-round control, safety, and convenience and have even been reengineered to offer additional performance benefits. The Weather Control A005 EVO is capable of handling everyday driving challenges across all four seasons without compromising on wear performance. In fact, the Bridgestone Weather Control A005 EVO offers the same superior wear life as many premium summer tyres. With the UK's unpredictable weather patterns, we believe an all-season product can be a brilliant solution. You would notice the difference.
What do the markings mean on the side of my tyre?
For the purposes of this question, let's say a 205/55 R16 91V: • 205: This is the tyre width in millimeters. • 55: This is the height or profile of the tyre sidewall (aspect ratio), expressed as a percentage of the tread width. In this case, the height of the tyre sidewall is 205×0.55 = 112.75mm. • R16: Here's the diameter of the wheel rim, measured in inches – the wheel rim is 16″ in this case. • 91: This is the 'load rating' of the tyre. It's a measure of the maximum weight it can support. 91 denotes a load rating of 615kg. • V: The speed rating of the tyre. I.E. the maximum speed at which the tyre can support maximum load. This should be higher than the maximum speed of the car. In this case, 'V' means a speed rating of up to 149mph.
What if you're driving on a run-flat tyre?
If the tyre is a run flat (self-supporting tyre), the tyre will have one of the following markings on the sidewall: RFT - Run Flat Technology RSC - Run Flat System Component BSR - Bridgestone Support Ring. As Bridgestone offers a wide range of OEM tyres, depending upon the vehicle manufacturer and requirements, you may also see the following (homologation) markings on the tyre sidewall: NO, N1, N2, N3 & N4 = Porsche Fitment * (Star marked) = BMW approved MO = Mercedes Original MOE = Mercedes Only Extended AO = Audi Original
What can I do to improve my stopping distances?
Get some premium tyres fitted to your car! We're stating the obvious when saying that there are only four points of your car that are in contact with the roads at any given time – so make sure that they're as good as they can be and don't scrimp by way of budget tyre alternatives. Your stopping distances demand you don't do this as you pay for what you get. We supply all the leading UK brands of tyres from performance to economy tyres for all makes and models of cars. With over 40 years' experience of selling tyres we can offer the best prices and advice on all makes (including Bridgestone and Firestone) and tread patterns for car, van, 4x4 and SUV tyres, winter tyres and caravan tyres. We stock most leading big brand names along with many economy ranges and our own house brands all at competitive prices. With over 130,000 tyres in stock at any time we are sure we will have something to suit your tyre needs. And if you live in Worcestershire, you might be able to utilise our mobile tyre fitting service, where we can come to you.
Why do I need an MOT Test?
If your vehicle is 3 years or older you are required by law to have an annual safety check, commonly known as an MOT. The purpose of the MOT is to ensure the vehicle meets the minimum safety level required by law. During the MOT the tester will conduct an inspection and a comprehensive series of checks around the vehicle, including the interior, exterior, under the bonnet and under the vehicle. If the vehicle passes all MOT checks, a VT20 MOT certificate is issued. However, if the vehicle fails its MOT checks, a VT30 document is issued. Items that aren't quite a failure, but will require future attention are listed as 'advisory' items. By law, every vehicle over three years old must be subjected to a MOT by a recognised dealer and tester. If your vehicle passes the test, then you've got nothing to worry about. You'll be issued a new certificate that is valid for twelve months before your next MOT check is due again. If it fails, then you must get each problem sorted before the vehicle is retested. If the vehicle has dangerous malfunctions or fails on the day the MOT is due, then you cannot drive the vehicle until a new MOT certificate is issued.
When is my MOT due?
Life is hectic and trying to remember when your next MOT is due can be a little bit of a headache. It couldn't be easier though – the DVLA GOV.uk website has a simple MOT status check that can give you an exact date to confirm when you need to have your car tested. You can have a MOT test from any registered dealer a month before the due date. It's always better to book in early to get a MOT off your to-do list!
What does a MOT test for?
Tyres Your first and only contact with the road – your tyres will be checked to ensure they are road legal, have appropriate tread depth, don't have any damage and are the correct size for the vehicle. The legal tread depth limit for tyres is 1.6mm across ¾ of the tyre width and you can easily test this yourself with a 20p piece. Are you worried about your tyres before your MOT test? We've got a great selection online that you can book to have fitted now! Brakes One of the most important pieces of safety equipment, your brakes will be rigorously tested to ensure they a working efficiently. It's not just the pads and the effectiveness that are tested though – MOT testers will check the callipers, the discs, the pads and your handbrake will be checked for usefulness and wear too. Make sure your brake pedal isn't too worn as well – a slippery brake pedal is a slippery slope to a MOT fail. Bodywork Every car and van have scuffs and scratches, but excessive body damage could lead to a failure. With vintage vehicles, keep an eye out for rust – it's a classic car owner and a MOT testers nightmare. Alongside this, does every door open as it should? Does the bonnet and boot open easily? Do all windows slide effortlessly open? These may seem silly but could lead to a MOT failure if one door doesn't open correctly. Emissions Based on government legislation, most vehicles are tested for their emissions to ensure that they're not pumping harmful gases into the atmosphere. It's unlikely you'll be able to notice this yourself (unless your exhaust is cracked and needs changing.) There are a few vehicles that don't get tested for this. You can find these on the GOV.UK website. Horn Is your horn loud enough and consistent enough to be heard by other motorists? Lights To ensure you can see (and be seen) in poor weather conditions and at nightmare, lights are tested for their quality and strength. You front and rear lights will be tested to ensure their 'fog-light' functions are working as well and adjusting correctly when instructed. It's not just external lights that are tested though – your dashboard lights are tested to ensure that the driver of the vehicle knows what function they have switched on! Windscreen and mirrors Like your lights, your windscreen is checked for visibility and any damage that could limit the safety of your driving. If fitted with wipers, they must move smoothly and be in a proper condition to clear your windscreen when rain falls or your car is covered in dirt. Mirrors will also be checked for any cracks or breakages. Keep your mirrors clean – that's a popular failure amongst lazy motorists. Vehicle Identification Number Does your Vehicle Identification Number (VIN) match the one in your logbook and on your V5? This will be checked.
How can I book a MOT?
It couldn't be easier – book online now at your local Britannia Tyres depot. We've got a MOT Centre near you! Book your MOT Online
Why should I check my tyres?
How to check your tyres: Your tyres are the only contact point between your vehicle and the road. They perform a crucial safety roll in acceleration, braking, steering and stopping. Tyres must be in good condition, free from bumps, cuts and bulges. They must be maintained at the correct pressure and have sufficient tread to enable you to stop safety most especially in poor weather and road conditions. The law states the absolute minimum tread depth is 1.6mm of tread across a continuous band of ¾ of the tyre width, around the entire circumference. Failure to comply could result in a fine of up to £2,500 & three penalty points per tyre.
How do I check my tyres?
The easiest way to check your tyre treads is to insert a 20p coin into your tyre's tread grooves to see if the outer rim of the coin is covered by the tread. Repeat this across the width of the tyre and several points around its circumference. If you can see the rim of the coin at any point, your tyre may be illegal – and it is time to get them checked. It really is that simple!
When should I replace my caravan / camper van tyres?
We wouldn't want to advise to replace unnecessarily here, but as a perishable product we do think that after five years, your caravan tyres should be changed. And if they're more than seven years old, they should just be replaced full-stop. Caravan tyres can suffer fatigue due to the repetitive small impacts they suffer in everyday use and being stored for long periods of the year without use can put undue strain on one particular part of the tyre. It should go without saying that tyres which are damaged or worn to the legal minimum tread depth must be replaced immediately.
Should I remove the wheels from my caravan when not in use?
If you're not going to use your caravan for a lengthy period of time, we recommend that your remove the wheels and tyres and store them at normal inflations pressure in a cool, dry place and protect them from direct sunlight, sources of hear and fuel/oil spillages. Cover with a natural material, not plastic, for protection.
What causes my brakes to squeak?
Most modern brakes use a cast-iron disc squeezed between two brake pads lined with friction material. The noise comes from the interplay between a brake disc, a caliper, and a pad. Affected systems will emit a noise when pressure is applied from the caliper on the disc. You can slam on the brake pedal or carry more/less speed into each braking manoeuvre, but your brakes could still howl because of the contact between your pad and the disc.
How do I fix squeaking brakes?
The simplest solution is to deal with squealing brakes, especially if your brakes only squeal when strained. Working a brake hard with frequent use, heavy loads, or steep declines will heat up your brakes, causing them to squeal. Downshift into a lower gear rather than relying on your brakes when driving down steep grades. Safer driving distances between cars help avoid overusing or slamming on brakes. Limit your load weight to reduce pressure on the brakes (use an appropriate vehicle for the haul). 2. Brake Lubricants Just like you might grease a squeaking door, a lubricant or brake grease is an easy solution. They come in a variety of forms, including tubes, cans, and sprays. Brake lube is especially helpful for people whose brake noise is coming from rust, dust, or sand. 3. Anti-squeal adhesive Anti-squeal adhesives, or damper pads, take a different approach than lubricants. A sticky film or fluid is applied to the area where the brake pad attaches. These are intended to absorb the vibrations that cause brake noise.